German Railway Freight Company DB Cargo inspected SED wireless and Xi'an XinFeng Town marshalling area
On October 25, SED Wireless received the first customer assessment after exclusively winning the tender from DB Cargo of the dispatching handheld device bidding project. Head of Command and Dispatching System for DB Cargo Marshalling Area, visited SED Wireless to conduct supplier assessment and product cooperation negotiations.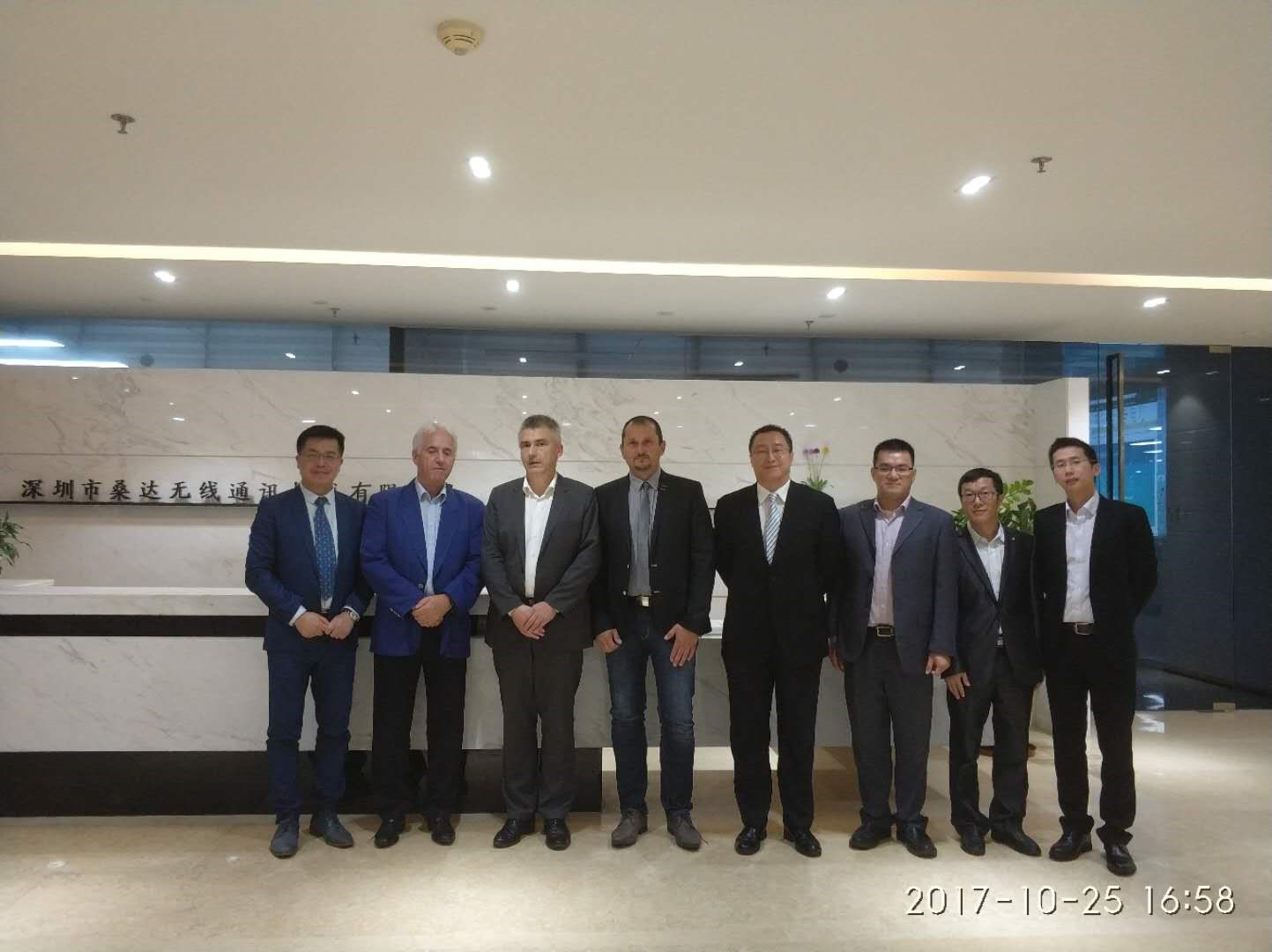 Guests from DB Cargo visit SED Wireless
DB Cargo is a large European rail freight company controlled by Deutsche Bahn AG and operates branch offices in Germany, Denmark, Italy, UK, Holland, Poland, Switzerland, Romania and other countries.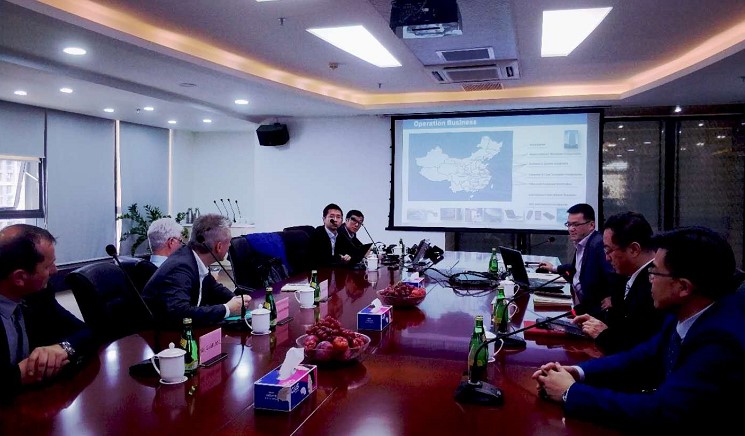 During the meeting, the leaders of both sides summed up the cooperation between SED Wireless and Deutsche Bahn, and prospects for future cooperation between the two companies. The visitors watched the demonstration of SED GSM-R Smartphone and the use of dispatching terminal products and accessories, visited SED Wireless GSM-R laboratory and SED Group Smart City Showroom. Clients from Germany expressed their satisfaction with the achievements made by SED in cooperation with the Deutsche Bahn Group and expected the new cooperation in the future to achieve better results, hoping that SED will continue to maintain contact with DB Cargo with stable products and excellent services for Long-term cooperation.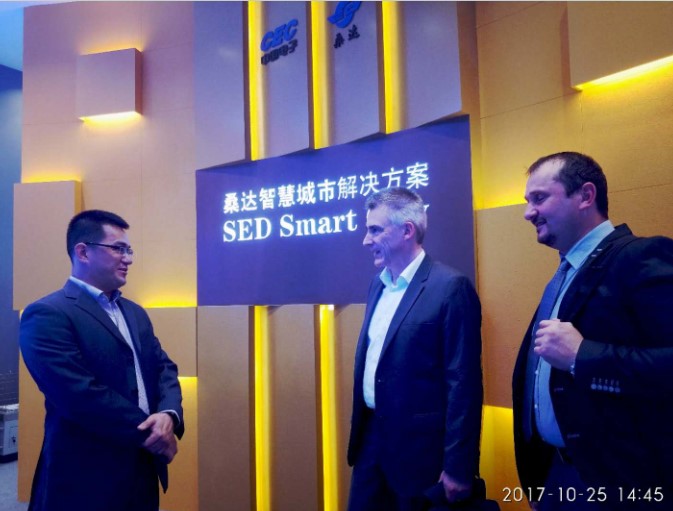 Visit SED Group Smart City Showroom
On October 27, under the coordination of SED Wireless, Visitors from DB Cargo inspected the Xinfeng Town Marshalling Station of Xi'an Railway Bureau of China Railway, and conducted business exchanges.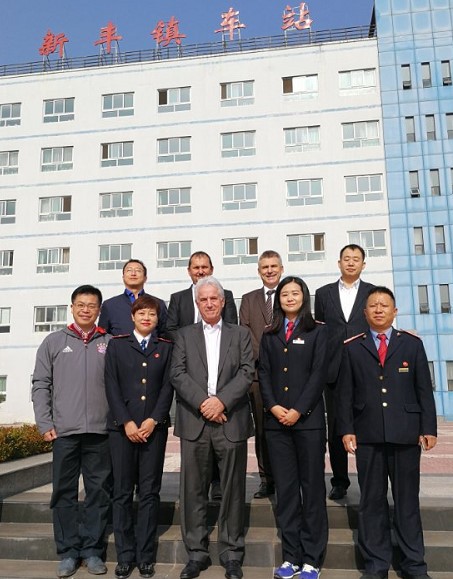 Visit XinFeng Town Dispatching area of China Railway

Accompanied by the leader of Xi'an Railway Bureau, DB Cargo customers visited the station show room, dispatching hall, hump yard and dispatching site respectively. With the rapid development of China Railway, the railway guests from Germany expressed their great surprise and high recognition of the achievements made.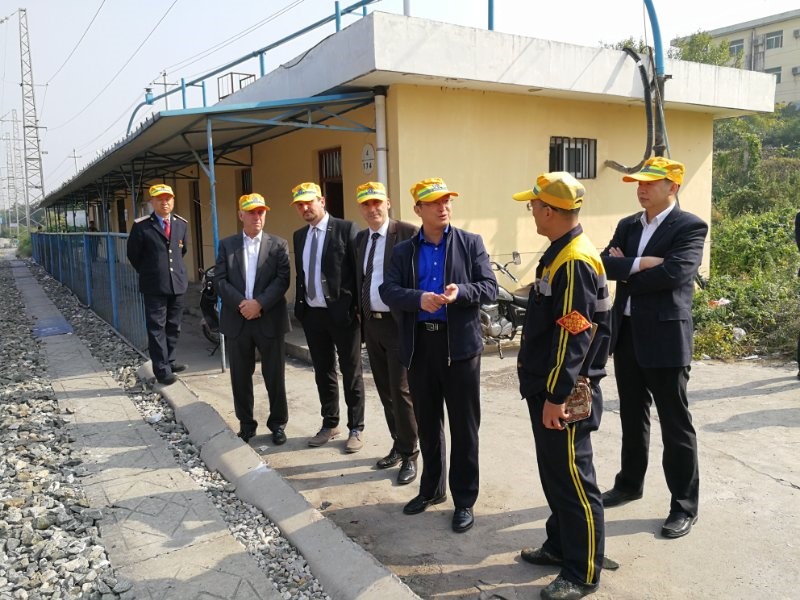 XinFeng Town Marshalling Station dispatching site
DB Cargo high-level visit, deepen the understanding of SED wireless and SED Group, for subsequent SED wireless to further provide high quality customer service, to achieve customer value, made full preparation.
 German Railway Freight Company DB Cargo inspected SED wireless and Xi'an XinFeng Town marshalling area